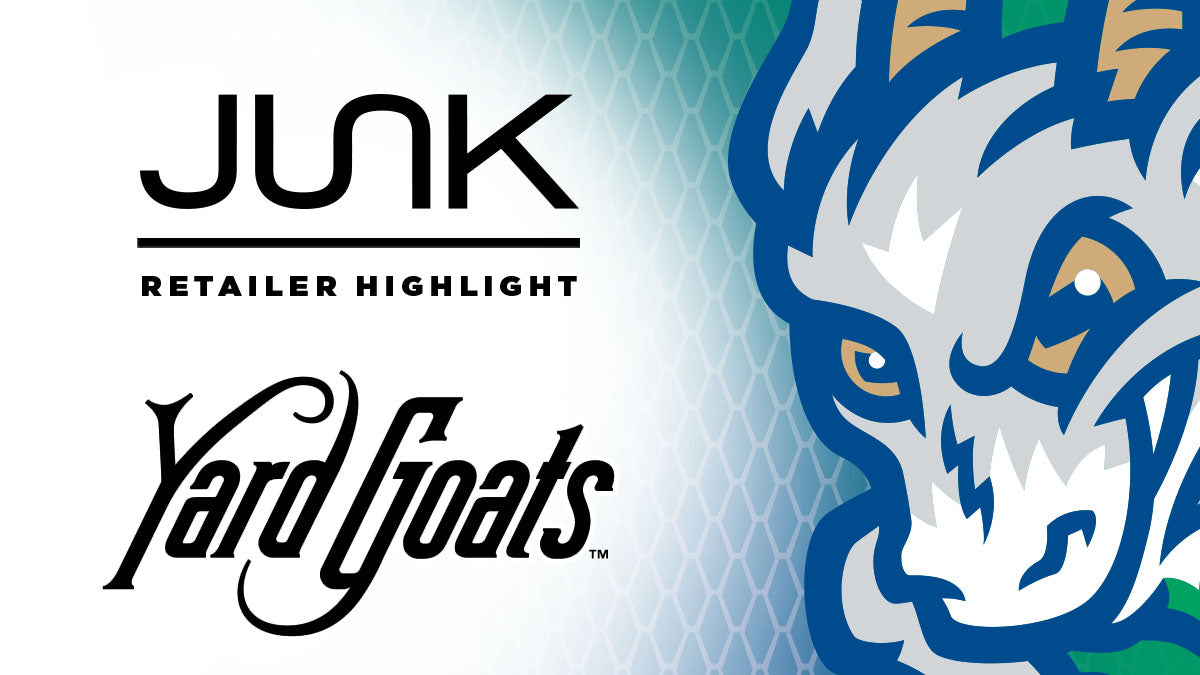 Building a Community | The Hartford Yard Goats
The Hartford Yard Goats are all about building a community as tight as family. If fans can come to a Hartford Yard Goat game, they can forget about all the other stress and worries in their life. They are welcome and the Yard Goats are excited to have them. 
Their name is a good one. The Hartford Yard Goats' stadium is cattycorner to the Hartford Yard. Yard Goat is rail yard slang for the switch engines or terminal tractors that shuttle train cars between different locomotives. This team is a Double- A Affiliate of the Colorado Rockies.  
The team is building their community and building their traditions. They are still a relatively new team and are a long way from their MLB affiliate the Colorado Rockies.  
They are having to go back and create a sense of identity for themselves. They love using historical aspects of the state of Connecticut. They'll play as alternate identities such as the Chivos, Steamed Cheeseburgers (origins in New Haven), and even the Bouncing Pickles.  
Bouncing pickles stem from a blue law, which were outlandish laws that were created in the '20s and '30s. One Connecticut blue law was in order to sell a pickle, it had to bounce. Fans and the team all love the weird identities and the call to CT history.  
Connecticut is one of those unique states that doesn't have a large pro-organization to identify with. The State itself is something they've connected with and tried to honor and pay tribute to. It creates a bridge for their community. Baseball games are a great summer activity, something to do on a random Wednesday night.  
They do ship products across the country, especially to Colorado, but they've even shipped our merch to Hawaii, Alaska, Canada, and even Spain.  
The Yard Goat Foundation, Young Ambassadors Program
This program focuses on kids. It helps maintain that bond between city and the Yard Goats. It allows kids to be surrounded by a professional organization to experience career building activities.  
These students have an opportunity to build their resumes, experience mock interviews, and learn real-world experiences to prepare them for when they graduate college. They get to hone in on professional etiquette and have a connection for life.  
The Dunkin' Dugout
The Dunkin' Dugout is dedicated to different groups every game. The Boys n Girls Club and Mueller Foster Care are frequent orgs, but they've donated it to little league organizations, first responders, and so on.  
Everyone always helps to build the energy in the stadium and they always leave with a smile on their face.  
The Yard Goats x JUNK
They needed to expand their novelty merch selection, and they were already carrying some JUNK. They decided to grow their breadth and depth of JUNK Headbands.
The fans love to wear them because the players wear them. And the players wear them for everything – batting practice, on field, everywhere. Young kids see their favorite players wearing them and want them!  
JUNK Brands works to help them provide an inclusive product for everyone.
Follow @HartfordYardGoats and @JUNKBrands, and stay tuned for more from JUNK! 
RELATED BLOGS 
The Coolest Running Store in Wichita